Loan/Auto Protection
Vehicle Loss Protection (GAP Protection)*
When your car is totaled in an accident or stolen and not recovered, your insurance settlement is based on the insurance company's determined value of the car, not the outstanding of your loan. So, if the worst happens and your car is declared a total loss by your insurance company, the amount you receive from your insurance company could be less than what you owe on your loan, leaving you with a balance due and a new car to buy!

Extended Warranty Protection*
It never fails. The warranty on your car runs out and two weeks later you're hit with a major repair bill. Now you can protect your wallet from situations like this by purchasing Extended Warranty Protection for your new or used car. You can even purchase Extended Warranty Protection if your car is paid off or if your loan isn't with MECU. And, of course, you can purchase it when you apply for your next car loan with MECU.
Loan Payment Protection*
MEMBER'S CHOICE™ Borrower Security Payment Protection is an optional plan that will cancel or waive your loan payment if a protected life event happens to you (and you're a protected borrower or co-borrower on the loan), up to the contract maximums--helping to lessen your worries, and your family's worries, about paying loans during a time when your income may be reduced or lost and paying other household bills becomes challenging.
Auto Insurance**
Get exclusive members-only discounted auto insurance.
* These are optional services and will not affect your application for credit or the terms of any credit agreement required to obtain a loan. Certain eligibility requirements, conditions, and exclusions may apply. May not be available on all products. You may cancel the protection at any time.
** Insurance products are not a deposit or obligation of, or guaranteed by, MECU or its affiliates. These products are not insured or guaranteed by NCUA or any agency of the federal government. This is an optional service and will not affect your application for credit or the terms of any credit agreement required to obtain a loan. You may obtain insurance to protect your loan from an entity not affiliated with MECU.
Find the Right Car
Search our inventory
Research a Vehicle
Customize new car models.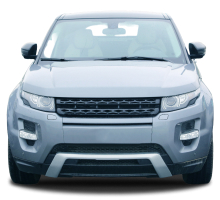 Find a Dealer
Get maps, car listings and price quotes.